Camping equipment

In our shop you can find a camping equipment for good prices. Browse our collection because we have various products for camping such as : chairs and tables, cups, ropes, canvas, tents, mats and sleeping bags, camping stoves and of course outdoor tools, expecially knives and flashlights.
So, if you like offer in this website, please visit our e-shop becouse we have more products. In other words – in our e-shop you can find everything under one roof.
---
Sleeping bag Green New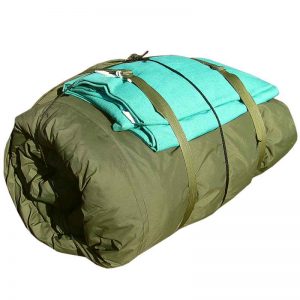 Dimensions in unfolded state: 200 cm x 75 cm
weight: 3,8 kg
specifications : green sleeping bag with a zip fastener at the center of the front
the lower back part is made of waterproof material
inside beg is a mosquito net to protect your face during sleep
the inner insulating layer is lined
also includes a sanitary napkin that can be removed
this sleeping bag is suitable for camping in the countryside, on the cottage, etc

---
Flashlight LKK 779 ULTRA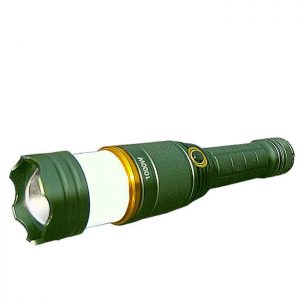 dimensions of the flashlight : length 22 cm, diameter of the reflector 4,4 cm, body diameter 3 cm
weight : 300 g
flashlight is suitable for soldiers, guard service, police, for common use, for camping, in nature, etc., You can also donate a flashlight as a practical gift.
specification: Large powerful zoom flashlight with charging
as the light source is used luxeon cree LED bulb
by rotating the yellow ring under the head of the reflector it can be telescopically extended and bent to an angle of 90 degrees
ergonomic shaping for better handholding
flashlight has 3 light modes:
first press – high light
second push – low light
third press – warning blinking
---
Camping cutlery CAMP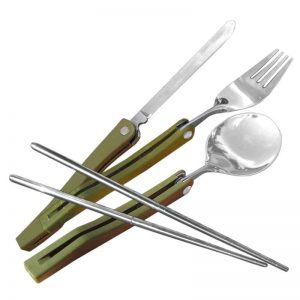 dimensions of case: 13 x 8 cm
dimensions of folded cutlery: 11 cm
dimensions of the cutlery: spoon 19 cm, knife 20 cm, fork 19,5 cm, sticks 22,5 cm
material: stainless steel, plastic
specification : cutlery made of stainless steel, suitable for dining in nature, on the road, hiking
set includes fork, spoon, knife, rice sticks
cutlery is in nylon case that can be attached to a belt
---
For more informations about products and full offer you can visit our website. In shop you can find clothes, shoes, knives, batteries, tactical equipment and Army and Outdoor equipments.