Cheap camouflage clothes for kids here !

Let the kids choose from army clothing according to their own ideas and make them feel like they are real soldiers of their dreams. Suitable for outdoor activities, children's games, excursions, walks, etc. We offer clothing such as sports jackets, sweatshirts, bomber jackets, raincoats and others. We have children's tracksuits, trousers, shorts and others. The pants are suitable for outdoor activities and with warm variations are great for cold weather. We also offer children's sets in a combination of t-shirt and shorts, jacket and trousers or sweatshirt and trousers.
---
Vest military Woodland camo for kids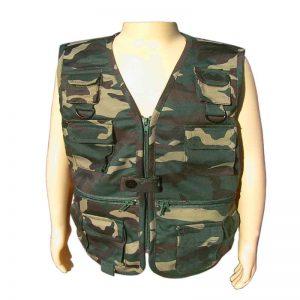 size: S, M, L, XL, XXL
material composition and weight: 35% Ba, 65% PES, 250g / m2
Specification: Kids' vest with zipper closure with V-shaped neckline
at the front 8 small stitched pockets
front 2 large hidden pockets with zip fastening and at the back one large hidden pocket with zip
vest suitable for kids' play or in nature
---
Trousers Army Woodland for kids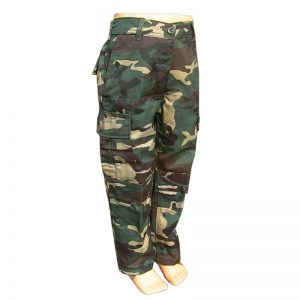 size : S, M, L, XL, XXL
material composition and weight : 35% Ba, 65% PES, 250g / m2
Specification: Kids' masked trousers made of solid material are characterized by a looser cut, large side pockets
2 recessed front pockets and 2 recessed back pockets
2 side-loaded pockets
the belt with belt loops is adjustable by stretchable laces
popular kids' trousers for various activities

---
Bomber jacket camouflage Woodland B&S for kids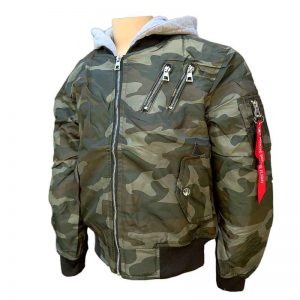 Size: 134, 140, 146, 152, 158, 164
material composition: 100% nylon
Specification:  kids Bomber jacket suitable for spring and autumn periods, lined with a distinctive red lining
2 sewn front lower pockets1 pocket with zip on the left pocket sleeves
1 inner pocket with zip
knobs removable knit hood
waist and sleeves are finished with a wide elastic knitted patent
closing the jacket on the zipper
wash at 40 ° C
popular kids' clothes

---
If you are looking for other clothes or accessories for kids, try to visit our website. Here you can find various jackets, trousers, T-shirts, caps, hats, scarves, gloves or others interesting products.